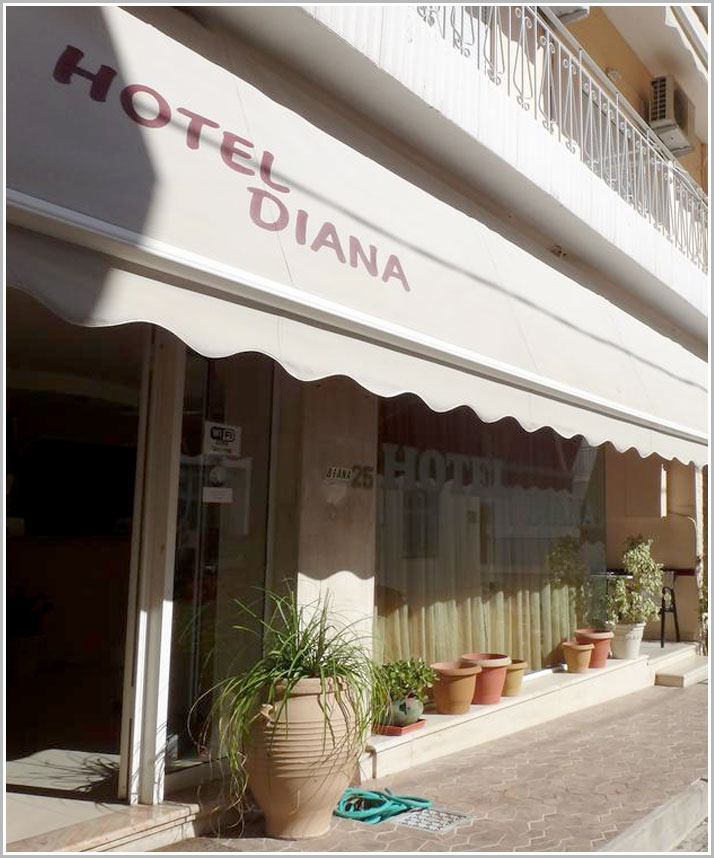 DIANA
Edipsos Baths Hotel - Edipsos

Edipsos has been known since ancient times for its thermal springs. In recent years it has developed into one of the largest tourist resorts of Evia. There, next to the Thermal Springs and only 150 meters from the sea, you will find our hotel, which promises you an unforgettable stay.
Our hotel "Diana" is a family business located in North Evia, specifically in the area of ​​Loutra Edipsos. All year round it welcomes and hosts tourists from Greece and from all over the world, always making sure to provide them with a beautiful and pleasant stay during their stay in Loutra Edipsos.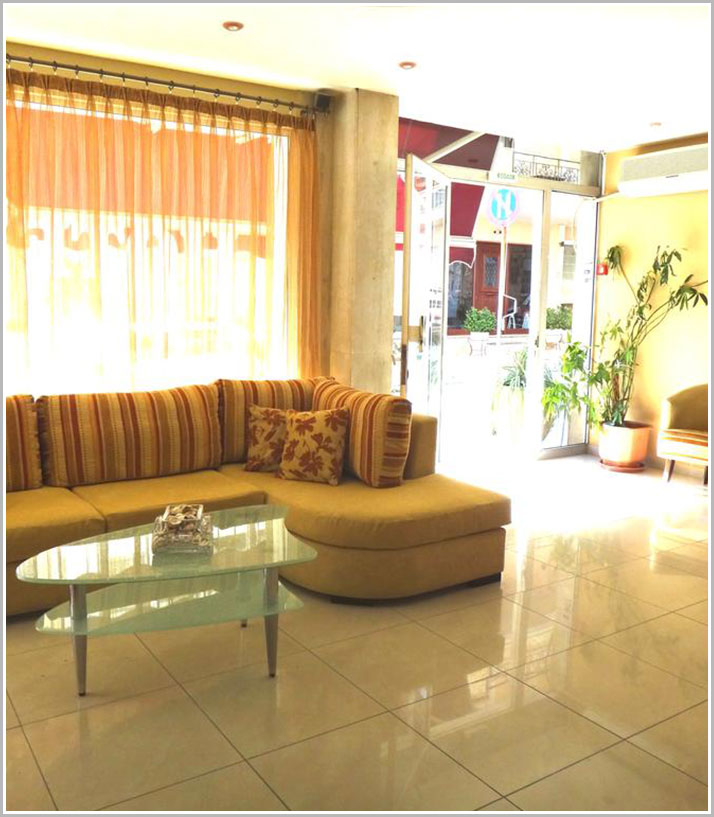 Relaxation and Luxury
It is an excellent haven of relaxation and luxury in Evia, satisfying your every desire through high quality services. It has 24 single, double and triple rooms which can accommodate families, groups, couples as well as solitary travelers.
The port of Edipsos is 500m from our hotel, while at 30m you will find a mini market and shops to do your shopping. Free public parking is available near the hotel premises where you can leave your car.
The comfortable reception area and the people of our hotel, with a wide smile and a warm good morning, will enslave you and make sure that you don't miss anything during your stay with us.
Hotel services

Facilities with * are on request

Reception Open 16 hours

Room Service 12 hours

Baggage Transfer

Children's bed in the room*

Choice of Pillows

Change of Towels*

Iron & Ironing board*

Duration of Breakfast 07:00 - 10:30 am

Providing Breakfast in Special Packages

Breakfast provided earlier in the morning*

Breakfast in the Room*
MORE PICTURES
The friendly and family environment is sure to make you feel at home, to rest and relax in our comfortable rooms and to draw strength from nature and the sea.


Our goal is for the visitor to get excellent impressions, both from the enchanting natural beauty, and from the impeccable services of our hotel.